How To Become A Pilot? - Blue Chip Flight School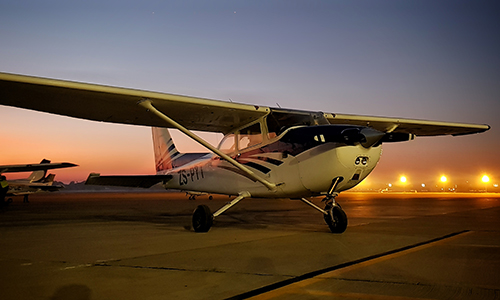 With a proven track record of over 25 years in both Private and Commercial pilot training, Blue Chip Flight School not only trains pilots, they train captains.

Established as a flight school at Wonderboom Airport in Pretoria, South Africa, Blue Chip Flight School have the facilities and technology to train you to become a state-of-the-art pilot.
From The CEO's Desk - Aeronautical Aviation
Overcapitalization In Aviation - Thoughts and Feelings
Aero SA showcases the spending attitudes of aviation. There is a growing trend to see investment in your aeroplane as overcapitalisation, here are my thoughts. 
With Aero SA coming up, I find myself thinking about the spending attitudes in aviation. I'm constantly being told by my clients that they do not want to spend too much money on their aeroplanes because they do not want to over capitalise on their planes. To me that is a very concerning outlook to have in terms of both safety and functionality. In my opinion, thinking about your aeroplane in terms of overcapitalisation is the wrong way to look at it.